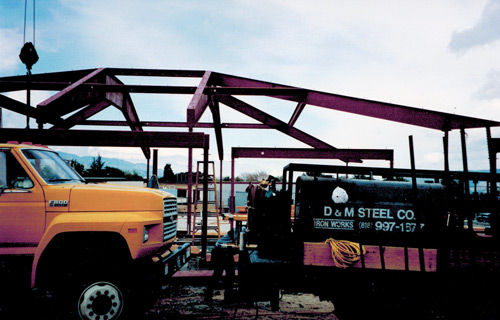 D&M Steel was founded by David Dagmi & Michael Atia in a small fabrication shop at greater Los Angeles in 1981. Then they bought a lot with large fabrication shop at Pacoima, CA and expanded the facilities and production.
Running the business for 20 years in this place, they were able to provide quality fabrication and metal services to steel construction industry in California. In 2014, the company was moved to new place in Pacoima, CA with 60,000 square foot fabrication shop.

Nearly 35 years in business has honed our company into one of the most productive, safest and highest quality steel fabrication shops in southern California. D&M Steel is a certified and highly respected L.A. City Fabricator.
---